Book Online at GoWabi - Lashury Eyelash Salon (Chongnonsi, Ari, Thonglor, Saladaeng Branch)
Lashury Eyelash Salon (Chongnonsi, Ari, Thonglor, Saladaeng Branch)
Cash, credit card
$$$
THB
BTS Chongnonsi Exit 4
ทำไมต้องให้ปัญหาขนตาสั้นมาเป็นอุปสรรคในเรื่องความสวยของคุณด้วยล่ะ แวะมานี่เลย! ที่ Lashury Eyelash Salon เราพร้อมเสริมสร้างความงามให้กับดวงตาคู่สวยของสาวๆ ได้อย่างรวดเร็วและดูเป็นธรรมชาติ สวยได้อย่างมั่นใจ ต้องที่ Lashury เท่านั้น!
Our products have gone through a rigorous selection process by specialist possessing many years of experience in the eyelash extensions field and work closely with customers everyday. These high quality products are FDA - approved to ensure safe and gentle to use around the eyes area. It is formed by Diva Supply Co.Ltd, Thailand, in line with safety guidelines of JLA, authorized by the government in Japan.
Reason Why Women Love Lash Extension?
Gone are the days of applying and removing mascara everyday. Eyelash extensions area much simpler solution as you won't have to wake up early & spend 15-20 minutes in the busy morning. Instead your eyelash extensions will stay beautifully and look great without any extra work, so women can enjoy beautiful lashes and a natural feeling.
The Results You Can Expect
- Feel completely natural, feather light and soft
- Perfect for weddings, reunions, holidays or everyday wear
- Won't fall when exercising, swimming, showering or sleeping
- Change your look by creating thicker, fuller, longer lashes
เงื่อนไขการจองเพื่อใช้บริการ
• กรุณาโทรติดต่อทางร้านหรือคอลเซ็นเตอร์เพื่อทำการจองล่วงหน้าอย่างน้อย 2 วัน ก่อนเข้าใช้บริการ
• จองเข้าใช้บริการ Call Center โทร 096-7298800 เท่านั้น * ไม่รับ Walk-in
• กรุณาแจ้งหมายเลขการจองทุกครั้งที่โทรจองรับบริการกับ Call Center
• กรุณาแสดงหมายเลขการจองก่อนเข้ารับบริการที่สาขาที่รับบริการทุกครั้ง
• หากมีความจำเป็นต้องเลื่อนนัด กรุณาแจ้งเลื่อนนัดภายใน 24 ชั่วโมงก่อนเข้ารับบริการ ผ่านคอลเซ็นเตอร์ได้ที่ 096-7298800 หรือ LINE ID: @lashuryTH
• หากลูกค้าผิดนัดมาไม่ทันเข้ารับบริการตามที่กำหนด ทางร้านไม่สามารถรับผิดชอบคืนเงินให้ลูกค้าได้
• ไม่สามารถเปลี่ยนวันและเวลาในการจองได้
• กำหนดขายดีล ถึงวันที่ 10 เมย 2561 และสามารถใช้ voucher ได้จนถึงวันที่ 31 พค 2561
• ดีลนี้สามารถใช้ได้ที่สาขา ช่องนนทรี อารีย์ ทองหล่อ และศาลาแดง
Terms & Conditions
• Please contact the shop or call center two days in advance before the booking time.
• Please book your services through Lashury's Call Center at this number 096-7298800 only *Walk-ins are not permitted*
• Please inform your booking number to the Call Center
• Please show your booking number to staff before using the service
• To postpone your appointment please contact Lashury 24 hours before the appointment at 096-7298800 or through LINE ID: @lashuryTH
• If customers are a no show you will not receive your refund
• Customers won't be able to adjust an appointment
• This deal can be bought until 10th April 2018
• This voucher can be used till 31st May 2018
• This voucher can be used for the Chongnonsi, Ari, Thonglor and Sala Daeng Branch
Eyelash Services
Lashury Eyelash Salon (Chongnonsi, Ari, Thonglor, Saladaeng Branch)
BTS Chongnonsi Exit 4
Mon 11:00 AM - 08:00 PM
Tue 11:00 AM - 08:00 PM
Wed 11:00 AM - 08:00 PM
Thu 11:00 AM - 08:00 PM
Fri 11:00 AM - 08:00 PM
Sat 11:00 AM - 08:00 PM
Sun 11:00 AM - 08:00 PM
REVIEWS (written by customers after their visit)

---
Krittiya Niyomtham
Posted 50 Days ago
ดูเป็นธรรมชาติมาก พนักงานบริการดี คุ้มค่ามากค่ะ
Eyelash Extension (240 lashes, 120 lashes each)

Verified Reviews
Visited 02/02/2018
Makiko Sugiyama
Posted 68 Days ago
Here's my review for the service at Lashury Eyelash Salon: Rating: 5 Review: Very convenient place (inside BTS) and you can get all services (including the explanation of aftercare) in English which is very helpful. Also, payment is very clear. Service plan is also very reasonable. 60 lashes for each eye for 1,090.- with this quality is one of the best office I have gotten for eye lash extension in Bangkok.
Eyelash Extension (120 lashes)

Verified Reviews
Visited 01/14/2018
People Also Like
Hanol Eyelash Salon (Thonglor)
18 reviews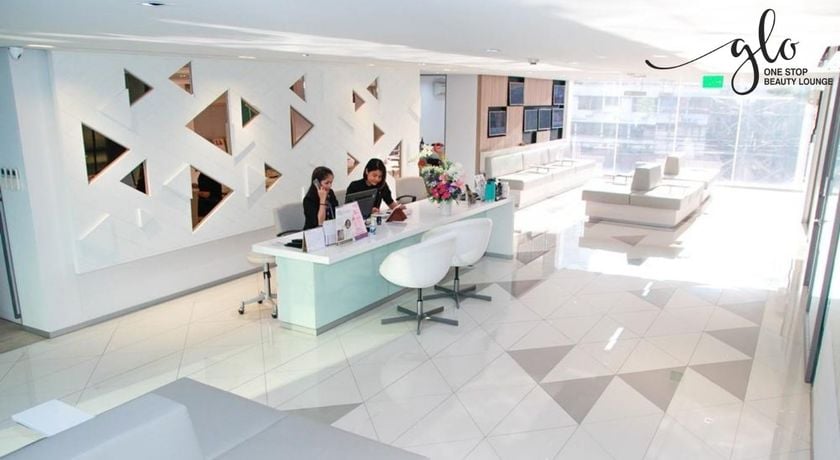 GLO One Stop Beauty Lounge by APEX
0 reviews
Borisud Pure Spa by Mode Sathorn Hotel
47 reviews
Plus Dental Clinic
0 reviews
Let's Relax Onsen Thong Lor
101 reviews
Lashury Eyelash Salon (Chongnonsi, Ari, Thonglor, Saladaeng Branch)
BTS Chongnonsi Exit 4
MON 11:00 AM - 08:00 PM
TUE 11:00 AM - 08:00 PM
WED 11:00 AM - 08:00 PM
THU 11:00 AM - 08:00 PM
FRI 11:00 AM - 08:00 PM
SAT 11:00 AM - 08:00 PM
SUN 11:00 AM - 08:00 PM
Available Payment Methods
People Also Like
Hanol Eyelash Salon (Thonglor)
18 reviews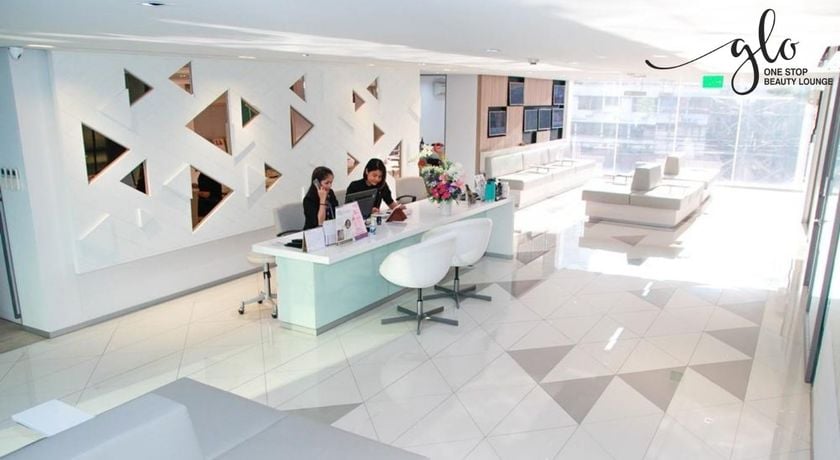 GLO One Stop Beauty Lounge by APEX
0 reviews
Borisud Pure Spa by Mode Sathorn Hotel
47 reviews
Plus Dental Clinic
0 reviews
Let's Relax Onsen Thong Lor
101 reviews