在GoWabi网上预订 - Jasmin Korean Facial Spa
Jasmin Korean Facial Spa
Cash, credit card
$$$
THB
Pleonchit Center, 1st Floor Sukhumvit 2, Bangkok (BTS Pleonchit)
Jasmin Korean Facial Spa specializes in providing customers great results with Korean High-End Beauty Technique, natural facial care products and certified devices. All programs developed and designed by dermatologist and you are enhanced with inspired therapist in a cozy private room which is relaxing, rejuvenating atmosphere and mindfulness.
Every program combines sophisticated massage to the head, neck, shoulder, leg, and skincare techniques with the use of exclusive, medical advanced products that use natural ingredients of highest quality and purity. Special equipment and applied with relevance to the guest's individual needs. The facial spa aspect will provide both male and female with any type of skin styling services.
We are located at the heart of Bangkok next to BTS Ploenchit Station (Next to Marriott Hotel). Book with us today and enjoy the great experience!
Jasmin Korean Facial Spa ผู้เชี่ยวชาญบริการสปาผิวหน้าด้วยเทคนิคความงามจากเกาหลีผลิตภัณฑ์บำรุงผิวหน้าจากธรรมชาติและอุปกรณ์ที่ได้รับการรับรองมาตรฐานจากสมาคมความงามประเทศเกาหลี โปรแกรมสปาที่ถูกพัฒนาและออกแบบโดยแพทย์ผิวหนัง พร้อมด้วยนักบำบัดผิวหน้าและบรรยาการผ่อนคลายในห้องส่วนตัว ที่จะช่วยฟื้นฟูและเสริมสร้างความมีชีวิตชีวาอย่างล้ำลึกให้กับผิวหน้ารวมถึงทั้งร่างกายและจิตใจ
• ผลิตภัณฑ์เอกสิทธิ์เฉพาะทางการแพทย์ใช้ส่วนผสมจากธรรมชาติที่มีความบริสุทธิ์คุณภาพสูงเพื่อบำบัดผิวหน้าและทุกโปรแกรมนักบำบัดจะให้บริการนวดผ่อนคลายที่ศีรษะ คอ ไหล่ บ่าและขา
• อุปกรณ์บำบัดผิวหน้ามาตรฐานระดับสูงจากประเทศเกาหลีที่จะรังสรรค์ความพึงพอใจให้กับลูกค้า
• โปรแกรมสปาที่เหมาะกับทุกสภาพผิว ทั้งเพศหญิงและชาย
Nourishing & Refreshing
Revitalizing Eye Treatment (40min): All Skin Type
Korean Style Refreshing & Relaxing (60min): All Skin Type
Skin Regeneration & Nourishing (75min): Dry Skin
Pore Tightening & Sebum Control (75min): Oily Skin
Whitening & Brightening
I2PL Whitening & Brightening (75min): All Skin Type
Caviar Collagen Gold Treatment (75min): All Skin Type
Snail Gold-binding Peptide Treatment (75min): All Skin Type
Anti-Aging & Anti-Wrinkle
Power Lifting up & Anti-wrinkle (90min): All Skin Type
Signature Anti-aging with Stem Cells (90min): All Skin Type
HydraFresh Smoothing Skin Therapy (90min): All Skin Type
特殊服务
This is the best solution that skin doctor recommended. Helps restore damaged skin, increase skin firmness, anti-aing, whitening and brightening.
1. Footsoaking relaxation and head, neck & shoulder massage
2. Deep cleansing and collaenic toner
3. Blackhead removal with ionized purifed ozone
4. Derma peeling
5.Aesthetic technique with high-technology skin care devices
6. Bio collagen mask
7. Hot stone therapy during facial mask
8. Cooling ice massage
9. Nourishing cream
10. Silky Touch Suncreen SPF 60
All skin type, stimulate collagen & holistic deep cell relaxation.
Ultrasonic wave technology penetrates deep below the surface of the skin promoting cellular renewal and repair, toning muscles, encouraging lymphatic drainage and improving collage gel, vitamin C gel, hyaluronic get penetration. And Aesthetic techniques heat tissue and stimulate subdermal collagen production in order to reduce fine lines and loose skin.
1. Foot soaking relaxation
2. Aroma relaxation therapy
3. Belly RF therapy
4. Deep cleansing & Collagenic toner
5. Blackhead removal with Ionized purified ozone
6. Aesthetic technique with high-technology skin care devices
7. Nourishing cooling mask
8. Hot stone massage during mask
9. Cooling towel pack massage
10. Calming soothing cream & multivitamin moisturizing cream
11. Silky touch sunscreen SPF 50
This promotion is only valid till June 30th 2018.
* This service is only 1 Hour and 40 Mins (100 Mins)
评价 (访问后客户意见)

---
L K
Posted 12 天前
5 stars: 2nd visit for my wife and me and our experience was just as good as the 1st one. Experienced and attentive receptionist and therapists!
P.1: Korean Refreshing & Relaxing

验证评论
已访问 06/10/2018
Fon Saowanee
Posted 117 天前
⭐️⭐️⭐️⭐️⭐️ I went to Jasmin Spa yesterday, the treatment was very good. Clean, nice & well equipped treatment room, friendly staffs. And good price with promotion. I'll try their another treatments next time for sure. Thanks to have a good deals at great place !
P.1: Korean Refreshing & Relaxing

验证评论
已访问 02/25/2018
Nadia El Bakri
Posted 132 天前
Great treatment and service. 5
P.8: Signature Anti-aging with Stem Cells

验证评论
已访问 02/10/2018
vijaya
Posted 186 天前
A wonderful experience as usual, at Jasmine Facial and Spa Phleon Chit. Definately will patronise there often especially with Gowabi great deals and promotions. Thank you for providing the community your great services and app. Cheers, Vijaya
P.5: Caviar Collagen Gold

验证评论
已访问 12/18/2017
L K
Posted 223 天前
Hidden gem in Ploenchit Center with good deals through GoWabi. The receptionist and therapists were friendly and skilled. My wife and I enjoyed our Korean facials very much. Must try!
P.1: Korean Refreshing & Relaxing

验证评论
已访问 06/10/2018
People Also Like
Bamboo Spa
0 评论
Bloom Boutique
0 评论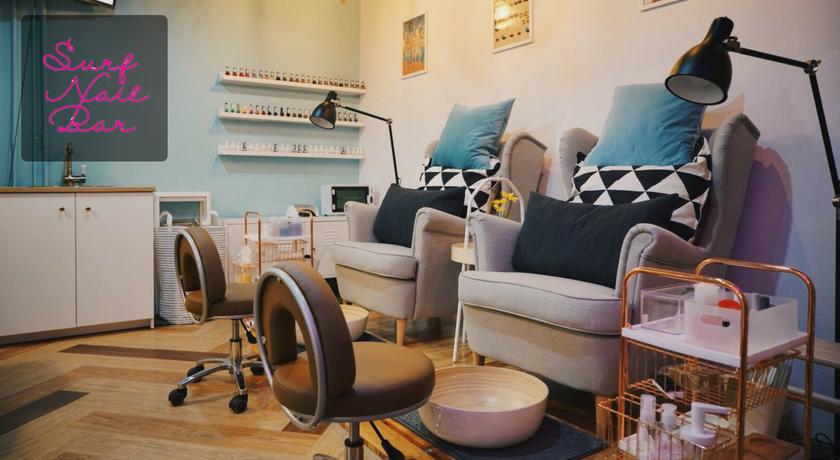 Surf Nail Bar
0 评论
Let's Relax Onsen Thong Lor
136 评论
Jasmin Korean Facial Spa
Pleonchit Center, 1st Floor Sukhumvit 2, Bangkok (BTS Pleonchit)
周一 11:00 AM - 09:00 PM
周二 11:00 AM - 09:00 PM
周三 11:00 AM - 09:00 PM
周四 11:00 AM - 09:00 PM
周五 11:00 AM - 09:00 PM
周六 11:00 AM - 09:00 PM
周天 11:00 AM - 09:00 PM
Available Payment Methods
People Also Like
Bamboo Spa
0 评论
Bloom Boutique
0 评论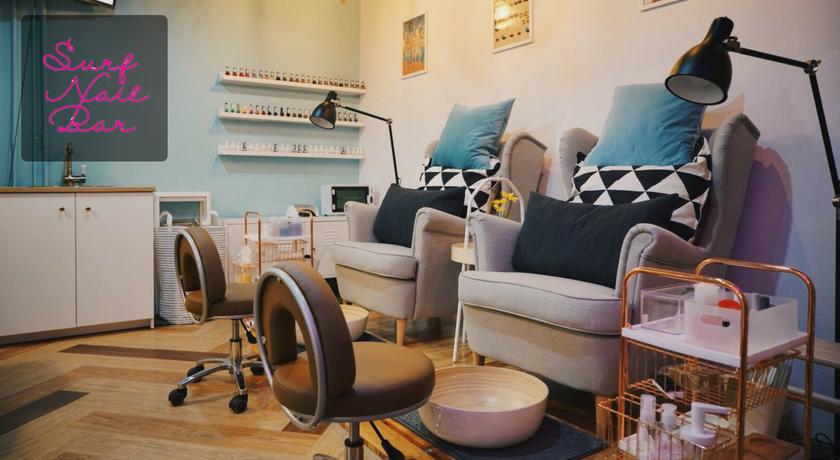 Surf Nail Bar
0 评论
Let's Relax Onsen Thong Lor
136 评论