在GoWabi网上预订 - Kashikiri Onsen and Spa 101/1 (BTS Udom Suk)
Kashikiri Onsen and Spa 101/1 (BTS Udom Suk)
Cash, credit card
$$ (Based on Special Rates from our Partners)
THB
Wachiratham Sathit 32, Bangkok, Thailand, 10260
privateมากและสบาย นวดสบายมากไม่เจ็บและผ่อนคลาย

- Teerakit

ร้านอยู่ในซอยวชิรธรรมสาธิต 32ค่ะ พนักงานน่ารัก

- Mewvy

บรรยากาศผ่อนคลาย อยู่ไม่ไกลจาก bts ค่ะ

- สราริน
Our passion for spa onsen in Japan, happened to be the 1st and the only private spa in Thailand.The utmost ideal is to nurture and reconnect our clients to the reserved Japanese traditional spa while escaping from the chaotic of the city life. Amidst the luxurious spas in Sukhumvit conveniently located in Sukhumvit 101/1, we offered the utmost moderate services derive from the genuine Japanese spa. Our guest will experience the amenities blend with the invigorating allure of nature.
We selected the finest onsen spa innovation to provide the tiny carbon dioxide bubble to beautifying effects on your hair and skin.
Pamper yourself with natural healing and increasing blood circulations for healthy and fresh reviving with personalized massage and onsen spa designed and divined treatments as your comfort.Elevating the onsen spa services, we strive to deliver the best minerals essence from the top sources of hot springs in Japan. The premier essence powder are imported especially from Beppu and Kusatsu directly into our bath tub, the only one private onsen in Thailand – Kashakiri Urban Retreat.
Kashikiri offers the finest traditional onsen spa services in Sukhumvit area, pamper yourself with natural healing, massage and onsen. Book and experience the comfort treatment with us online today!
*Please book at least 1 day prior to service

* Customers can book on Monday - Friday, not including weekends and public holidays
Private Onsen 45 min + Aromatherapy Massage 60 min
Aromatherapy massage using essential organic oil from plants and flowers to nourish our skin health and enjoy the blissful massage, the most popular that help to release stress, increase blood circulation and boots immune systems.
Private Onsen 45 min + Thai Massage 60 min
The famous Thai Massage offers a variety of different postures to treat your body and mind. Enhancing joint range of motions for the entire body, increasing blood circulation and supporting the muscles functions, promoting internal health and flexibility in a comfortable pressure and private setting. This will help deplete the muscle stress to attain relaxation.
传统泰式按摩
The perfect treat for muscles care. The herbal compress ball compound more than 10 natural herbals. Soothing aromas from the essential oil incorporates with pressure and ball rollings to release tight knots, alleviating pain, stiff, sores or pulled muscles and ligaments. Hot compress improves blood circulations, the herbal themselves reduce tension of joint swelling.
头部肩颈按摩
Ideal for people who are in a sat position for long periods of time, with muscle tension, headaches and insomnia. The aim to provide the most comfortable massage to each clients, to ensure the total relax on back, neck, shoulders and head. Recommended massage that encourages relaxation, relieve stress, improve blood circulation and posture.
足疗
Special techniques on foot, calf, legs and joint massage will help release common pain and stress. Experience the whole body health alignment from the foot related areas to treat yourself into a deep relaxation and theraputic environment.
身体磨砂
There are three options of body scrub:
1. Tropical Fruits and Almond Scrub: Reveal soft and radiant skin with enriching mositurizer agents to nourish the skin after exfoliating the excess oil and dead cells from your body. Zestful with fruity fragrance while enjoying the almond gentle body scrub, helping purify, cleansing and supple your skin. 
2. Green Tea and Almond Scrub: Keep away the dull skin with Green Tea extracts plus ultra- moisturizing almond scrub filled with organic exfoliating and skin soothing extracts. Super anti-oxidents fights against blemishes, reduce redness and irritation caused by acne prone and other skin conditions. Discover the new clear, smooth and cal skin. 
3. Jasmine Rice Scrub: Super rich in Vitamin-E bringing a glow to your skin, making it soft and silky. Suitable for all skin types, improving and maintaing the skin's natural moisturizer. Healing the UV exposure and sun damages aging skin as it is the best anti-aging and anti-bacterial properties Leaving the skin at it's best. 
运动按摩
Increase your sports performance and relase the overworked muscle pain. Enhance the micro cirulars to increase flexibility and get rid of the muscle knots. The total body will come to complete relaxation by aroma oil and this allows for faster muscle recovery.
评价 (访问后客户意见)

---
5.0
privateมากและสบาย นวดสบายมากไม่เจ็บและผ่อนคลายสุดๆ
Teerakit

Teerakit
privateมากและสบาย นวดสบายมากไม่เจ็บและผ่อนคลายสุดๆ

验证评论
已访问 06 Apr 2021
5.0
ร้านอยู่ในซอยวชิรธรรมสาธิต 32ค่ะ พนักงานน่ารักมากก ห้องออนเซนเป็นแบบส่วนตัวมีที่อาบน้ำในห้องออนเซนเลยค่ะ เวลาลงก็คือถอดหมดนะ แต่ใครไม่สะดวกก็เอาพวกชั้นในติดมาเปลี่ยนก็ได้ค่ะ พนักงานก็นวดสบายฟินเว่อ โดยรวมดีมากค่า
Mewvy
Mewvy
ร้านอยู่ในซอยวชิรธรรมสาธิต 32ค่ะ พนักงานน่ารักมากก ห้องออนเซนเป็นแบบส่วนตัวมีที่อาบน้ำในห้องออนเซนเลยค่ะ เวลาลงก็คือถอดหมดนะ แต่ใครไม่สะดวกก็เอาพวกชั้นในติดมาเปลี่ยนก็ได้ค่ะ พนักงานก็นวดสบายฟินเว่อ โดยรวมดีมากค่า

验证评论
已访问 22 Mar 2021
5.0
บรรยากาศผ่อนคลาย อยู่ไม่ไกลจาก bts ค่ะ
สราริน
สราริน
บรรยากาศผ่อนคลาย อยู่ไม่ไกลจาก bts ค่ะ

验证评论
已访问 19 Nov 2020
5.0
บรรยากาศดีสไตล์ญี่ปุ่น แช่แล้วผ่อนคลาย ช่างนวดนวดลงน้ำหนักได้ดีค่ะ มีของว่างเป็นขนมเค้กชาเขียวให้ด้วยค่ะ
สราริน
สราริน
บรรยากาศดีสไตล์ญี่ปุ่น แช่แล้วผ่อนคลาย ช่างนวดนวดลงน้ำหนักได้ดีค่ะ มีของว่างเป็นขนมเค้กชาเขียวให้ด้วยค่ะ

验证评论
已访问 19 Nov 2020
5.0
Very good massage!!!
Namoh

Namoh
Very good massage!!!

验证评论
已访问 05 Feb 2021
5.0
เป็นส่วนตัว บริการดี สะอาด ผ่อนคลาย
Siwaporn

Siwaporn
เป็นส่วนตัว บริการดี สะอาด ผ่อนคลาย

验证评论
已访问 12 Sep 2020
5.0
เป็นส่วนตัว บริการดี สะอาด
Siwaporn

Siwaporn
เป็นส่วนตัว บริการดี สะอาด
+1

验证评论
已访问 12 Sep 2020
5.0
เป็นส่วนตัว บริการดี 👍🏼
Siwaporn

Siwaporn
เป็นส่วนตัว บริการดี 👍🏼

验证评论
已访问 12 Sep 2020
4.0
Good place, warm welcome staff
Peerakan
Peerakan
Good place, warm welcome staff
+1

验证评论
已访问 07 Sep 2020
4.5
The onsen was very relaxing and i like the fact that it is private
Nayada

Nayada
The onsen was very relaxing and i like the fact that it is private. The aroma massage was so good i fell asleep.

验证评论
已访问 03 Jul 2020
People Also Like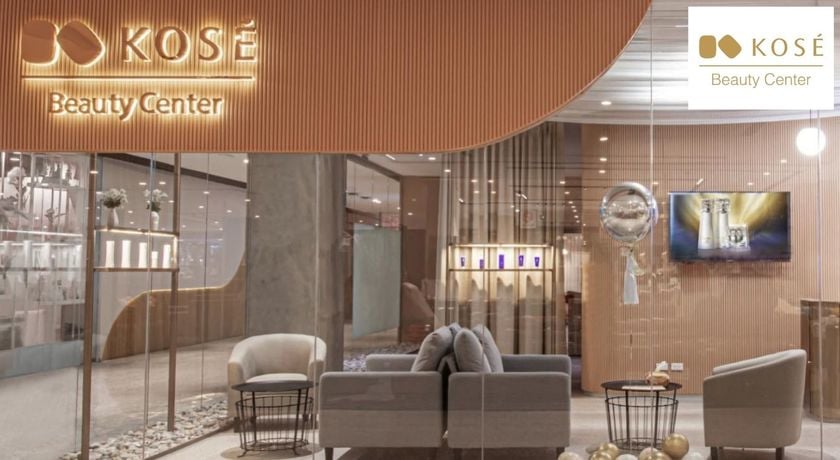 KOSE Beauty Center
171 评论
Alinda Clinic
1634 评论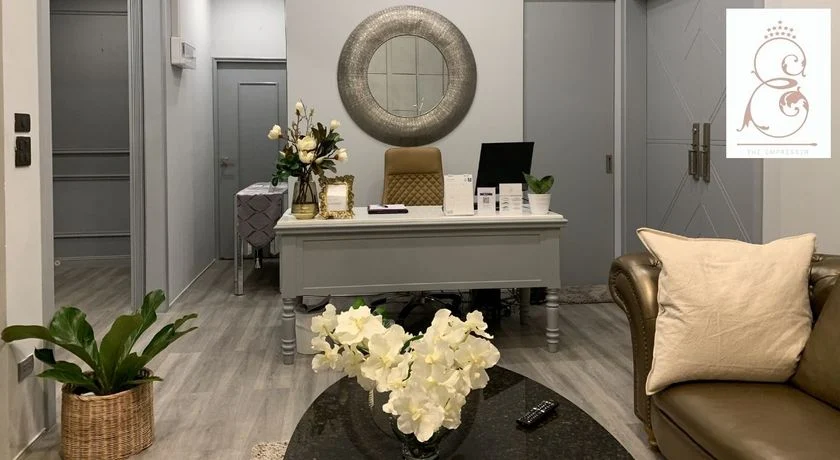 The Empresser (Lash & Brow)
385 评论