在GoWabi网上预订 - Spa Space Thailand
Spa Space Thailand
Cash, credit card
$$$
THB
Hattaleela Massage Shop (China Town Thailand) 40-44 Phadung Dao Road, Samphanthawong, Samphanthawong, Samphanthawong, Bangkok 10110
SPA SPACE had always been passionate believers in the healing power of nature. Our expertise is to create a pure and natural skin care range combining the ancient arts of Thai Folk Wisdom and Thai herbal medicine to reconnect people to nature.
Enjoy a relaxing spa atmosphere with an inviting and approachable wellness focus. We offer fabulous massages, wonderful facials, body treatments, deeply transformative Healing Touch and don't forget to check out our great Add-on options! Each session at Spa Space is all about the experience, we are committed to making every client's experience as comfortable & relaxing as possible.
Spa Signature ... the ultimate spa experience in the comfort to fill in your pleasure. Creating a relaxing, unwinding, stress free environment to indulge in some retail therapy. Created in Thailand, Bangkok by Spa experts, we bring the best health and beauty products to turn homes into the ultimate state of bliss.
Campaign Promotions

Ends
In
全身按摩
Using clay from Khong Thom, which is the clay from salt hot spring in Khong Thom province. This clay contains many minerals such as Magnesium, Sodium, Potassium, Calcium and Caolin, which has abilities to absorb oil and impurities, tighten pores, boosting the skin.
Western massage blending with special ginger oil help break down cellulite and balance the structure of the body. As ginger and massage help to firm the skin, stimulate blood and lymphatic circulation.
套餐
Scrub 30 mins + Mask 30 mins + Aroma 90 mins
Starting the treatment process by coffee scrub, wrap Khlong Thom mud, and followed by aroma massage, then finishing with a compress using silk ball. This treatment will decrease old skin cells, absorb dirt and nourish the skin to be bright by using natural products
Spa Space Thailand
Hattaleela Massage Shop (China Town Thailand) 40-44 Phadung Dao Road, Samphanthawong, Samphanthawong, Samphanthawong, Bangkok 10110
Mon 01:00 PM - 10:00 PM
Tue 01:00 PM - 10:00 PM
Wed 01:00 PM - 10:00 PM
Thu 01:00 PM - 10:00 PM
Fri 01:00 PM - 10:00 PM
Sat 01:00 PM - 10:00 PM
Sun 01:00 PM - 10:00 PM
评价 (访问后客户意见)

---
Aoey
I did the Thai massage+herbal compress ball and enjoyed the session even fell asleep at one point. Will go back again for sure! Thank you for a really good service. 💯 พนักงานบริการดีและสุภาพมากค่ะ นวดดีไม่แรงไป จะกลับมาใช้บริการอีกแน่นอนค่ะ
Thai Massage + Thai Silk Herbal Compress Ball [Flash Sale eVoucher]

验证评论
已访问 20 Dec 2019
People Also Like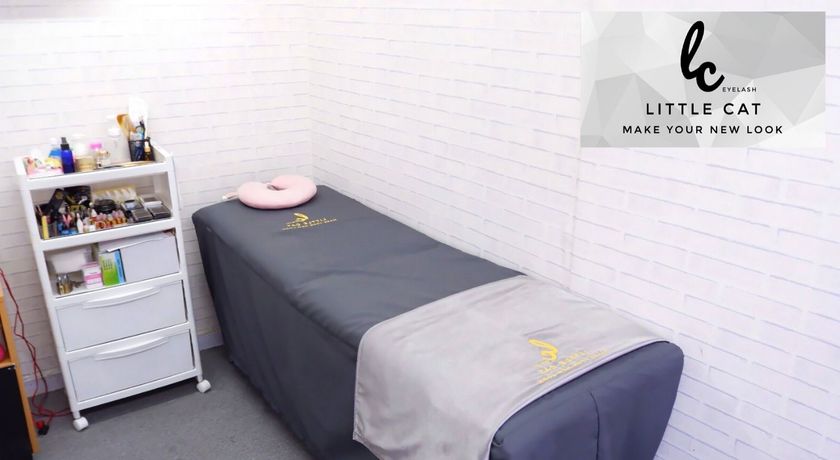 Little Cat Eyelash
No reviews yet
Spa Space Thailand
Hattaleela Massage Shop (China Town Thailand) 40-44 Phadung Dao Road, Samphanthawong, Samphanthawong, Samphanthawong, Bangkok 10110
周一 01:00 PM - 10:00 PM
周二 01:00 PM - 10:00 PM
周三 01:00 PM - 10:00 PM
周四 01:00 PM - 10:00 PM
周五 01:00 PM - 10:00 PM
周六 01:00 PM - 10:00 PM
周天 01:00 PM - 10:00 PM
Available Payment Methods
People Also Like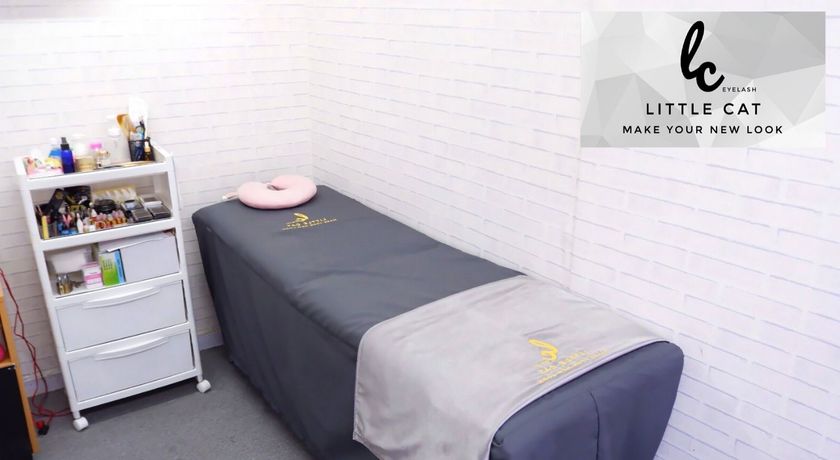 Little Cat Eyelash
No reviews yet