在GoWabi网上预订 - W Beauty Clinic
W Beauty Clinic
Cash, credit card
$$ (Based on Special Rates from our Partners)
THB
88/1 Thetsaban Songkhro Rd, Lat Yao, Chatuchak, Bangkok 10900
คุณหมอน่ารักค่ะ จะเอาให้ลูกค้าประทับใจกลับบ้าน
- Praew
W Beauty Clinic is a shop that provides skincare services. A variety of forms such as บท็อกซ์, Filler, Thread thread, MADE, and many more, with a professional doctor as complete care. The shop is located at Prachaniwet. Near Prachaniwet 1 market.
Terms & Conditions:
• This voucher can be used within 2 months after purchase.
• All purchases and treatments cannot be amended.
• These vouchers cannot be used with other promotions.
• Show your voucher from email or GoWabi app for verification
• Appointment has to be booked in advance. The shop contact details will be available in your "GoWabi's Booking Confirmation email or My Booking page"
Baby Face, an acne-free facial treatment That combines 2 benefits into one course - Smooth and clear skin - Stimulates skin lifting and firmness Along with vitamins to nourish the skin. Tighten pores Smoother face
The blackheads must disappear. The face is clear and juicy. Wow. Must come. Facial skin will be clear, smooth and soft. No blemishes distracting. Tighten pores
- บท็อกซ์ 100 Units
- Use genuine บท็อกซ์ pills
- with properties to reduce wrinkles all over the face Make the skin look firm
** Not used up, can be stored for next time.
美塑疗法
- MADE Collagen to tighten the skin
- Add clarity to the skin in particular
- By injecting around the face of 16 spot
评价 (访问后客户意见)

---
5.0
คุณหมอน่ารักค่ะ จะเอาให้ลูกค้าประทับใจกลับบ้านเท่านั้นเลยค่า ทุกคนบริการดีมากค่ะ แต่อาจจะด้วยคลินิกใหม่ อุปกรณ์ยังไม่พร้อมทันท่วงที แต่แก้ปัญหากันได้โอเคค่ะ และเข้าใจค่ะ
Praew
Praew
คุณหมอน่ารักค่ะ จะเอาให้ลูกค้าประทับใจกลับบ้านเท่านั้นเลยค่า ทุกคนบริการดีมากค่ะ แต่อาจจะด้วยคลินิกใหม่ อุปกรณ์ยังไม่พร้อมทันท่วงที แต่แก้ปัญหากันได้โอเคค่ะ และเข้าใจค่ะ

验证评论
已访问 13 Nov 2020
People Also Like
Bong Bong Clinic
1019 评论
Mandarin Ginger Spa
233 评论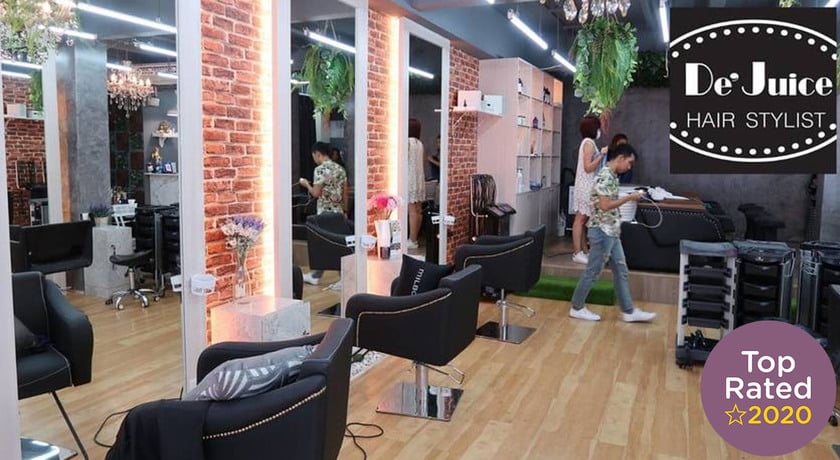 De Juice Hair Stylist
194 评论
Clarins Skin Spa
54 评论